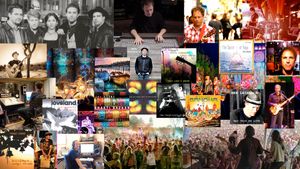 Ben Leinbach is an award-winning producer, composer, recording engineer, and multi-instrumentalist
Here's the third single from the album "Yoga Soundtracks Volume 2", a collaboration with the fantastic Johanna Beekman. The full album is due out in early 2023.

Subscribe to Ben Leinbach Music

Or become a patron at Patreon
Here's a little silent montage of some visuals put together by Tony Mills. Thank you, Tony!